We've made it halfway through the year. Enjoy the summer air with superheros and Star Wars. Continue reading to see which movies will bring out of this world action to a screen near you!
Avengers: Age of Ultron July 1 - 30: When Tony Stark tries to jumpstart a dormant peacekeeping program, things go awry and Earth's Mightiest Heroes, including Iron Man, Captain America, Thor, The Incredible Hulk, Black Widow and Hawkeye, are put to the ultimate test as the fate of the planet hangs in the balance. As the villainous Ultron emerges, it is up to the Avengers to stop him from enacting his terrible plans, and soon uneasy alliances and unexpected action pave the way for an epic and unique global adventure.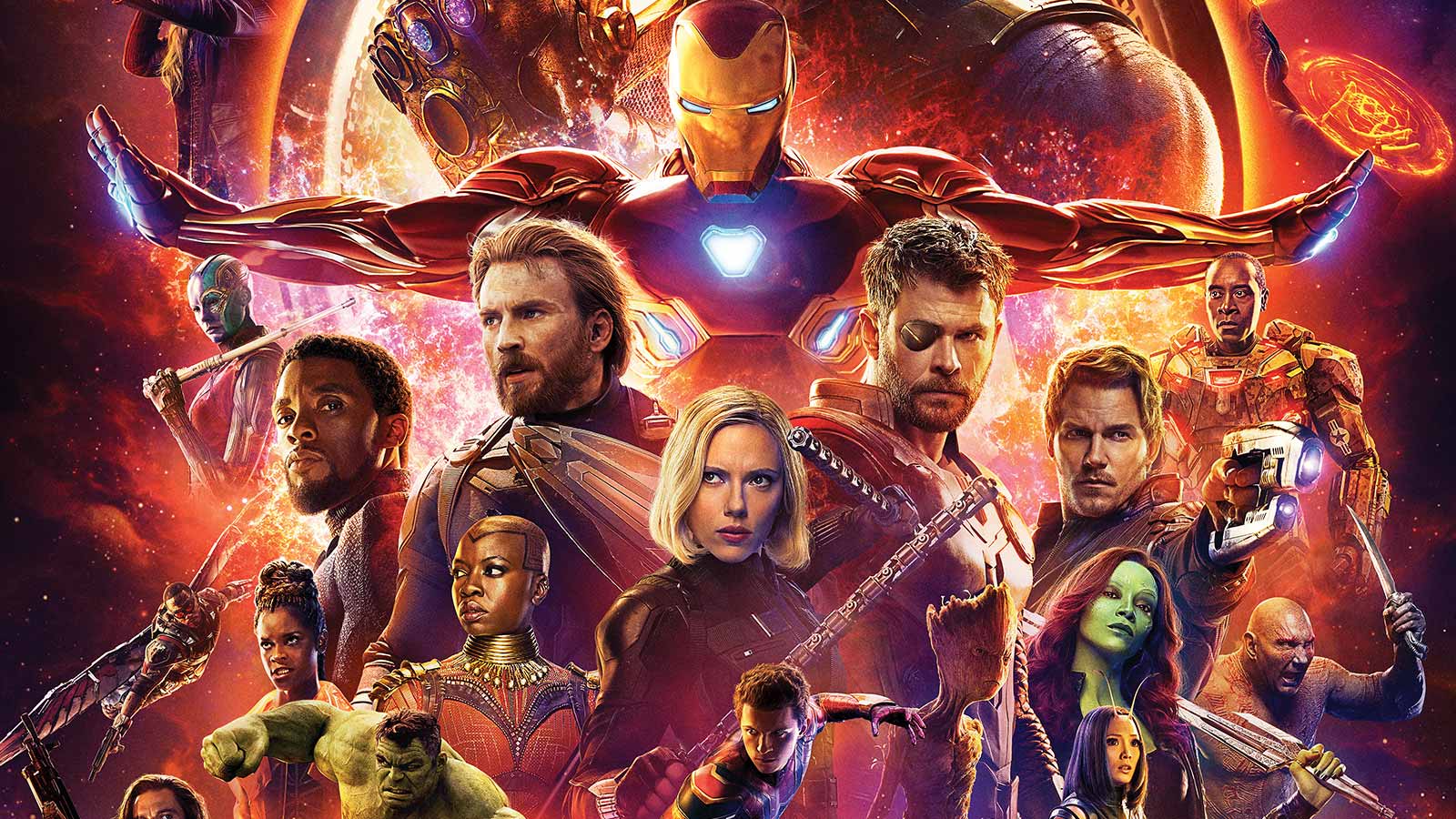 Avengers: Infinity War July 1 - 30: As the Avengers and their allies continue to protect the world from threats too large for any one hero, a new danger emerges: Thanos, who threatens the fate of Earth and life itself.
Batman V Superman: Dawn of Justice July 18 - Aug 16: Fearing the actions of a god-like superhero left unchecked, Gotham City's own formidable, forceful vigilante takes on Metropolis's most revered, modern-day savior, while the world wrestles with what sort of hero it really needs. And with Batman and Superman at war with one another, a new threat quickly arises, putting mankind in greater danger than it's ever known before.
Captain America: Civil War July 1 - 30: Political pressure mounts to install a system of accountability when the actions of the Avengers lead to collateral damage. The new status quo deeply divides members of the team. Captain America believes superheroes should remain free to defend humanity without government interference. Iron Man sharply disagrees and supports oversight. As the debate escalates into an all-out feud, Black Widow and Hawkeye must pick a side.
Cinderella July 4 - Aug 17: After her father unexpectedly dies, young Ella finds herself at the mercy of her cruel stepmother and stepsisters, who reduce her to scullery maid. Despite her circumstances, she refuses to despair. An invitation to a palace ball gives Ella hope that she might reunite with the dashing stranger she met in the woods, but her stepmother prevents her from going. Help arrives in the form of a kindly beggar woman who has a magic touch for ordinary things.
It June 1 - July 29: When children begin to disappear in the town of Derry, Maine, a group of young kids is faced with their biggest fears when they square off against an evil clown named Pennywise, whose history of murder and violence dates back for centuries. Based on the novel by Stephen King.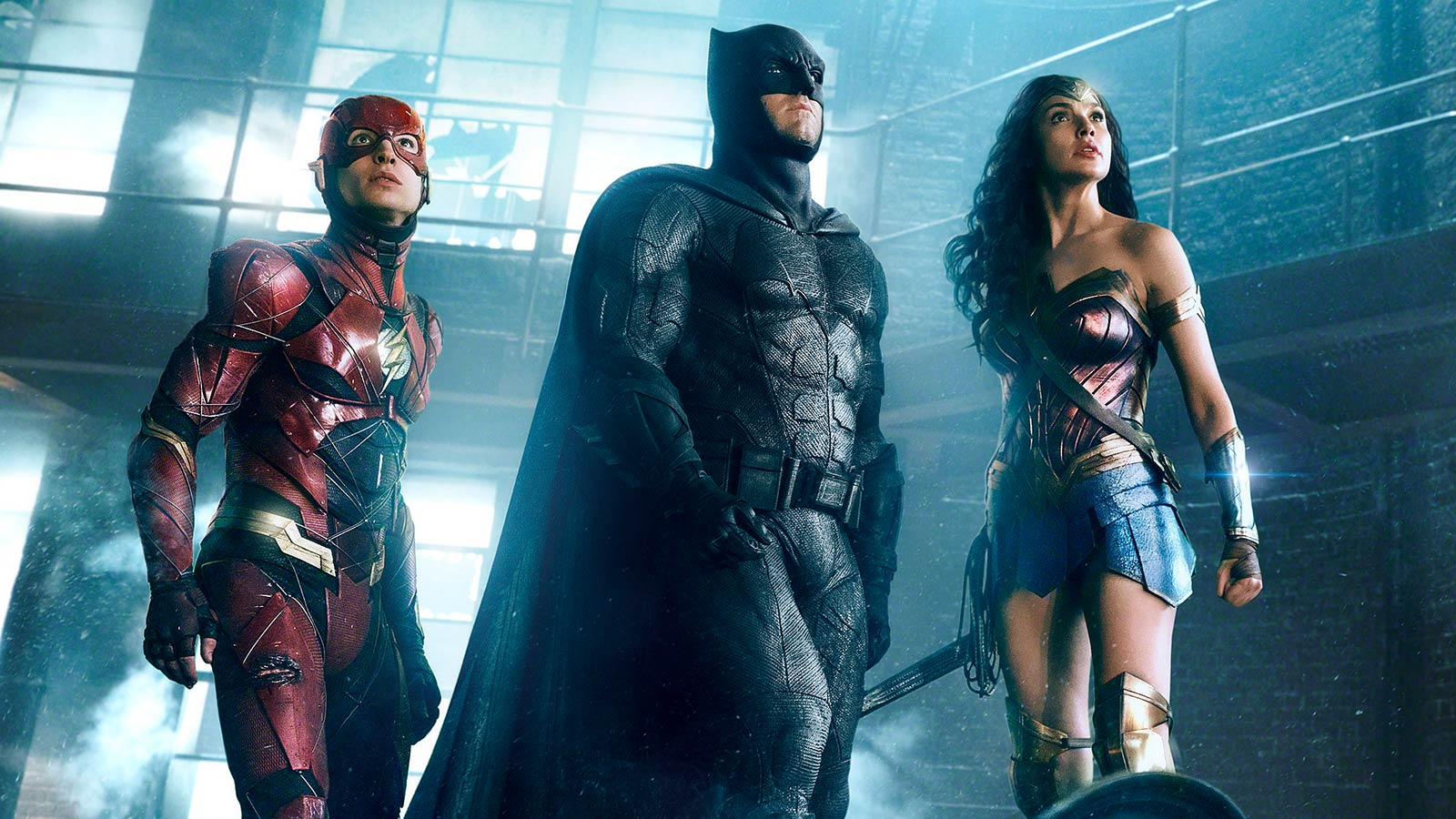 Justice League July 18 - Aug 16: Fueled by his restored faith in humanity and inspired by Superman's selfless act, Bruce Wayne enlists newfound ally Diana Prince to face an even greater threat. Together, Batman and Wonder Woman work quickly to recruit a team to stand against this newly awakened enemy. Despite the formation of an unprecedented league of heroes -- Batman, Wonder Woman, Aquaman, Cyborg and the Flash -- it may be too late to save the planet from an assault of catastrophic proportions.
Rogue One: A Star Wars Story July 19 - Aug 17: In a time of conflict, a group of unlikely heroes band together on a mission to steal the plans to the Death Star, the Empire's ultimate weapon of destruction. This key event in the Star Wars timeline brings together ordinary people who choose to do extraordinary things, and in doing so, become part of something greater than themselves.
Solo: A Star Wars Story July 19 - Aug 17: Young Han Solo finds adventure when he joins forces with a gang of galactic smugglers and a 190-year-old Wookie named Chewbacca. Indebted to the gangster Dryden Vos, the crew devises a daring plan to travel to the mining planet Kessel to steal a batch of valuable coaxium. In need of a fast ship, Solo meets Lando Calrissian, the suave owner of the perfect vessel for the dangerous mission, the Millennium Falcon.
Star Wars: A New Hope July 19 - Aug 17: In a distant galaxy, a long time ago, young Luke Skywalker assembles his motley crew of allies including space rogue Han Solo and two "droids" -- C3PO and R2D2 -- to rescue Princess Leia, the rebel leader of her planet, from the clutches of the evil Empire as embodied by its enforcer Darth Vader.
Star Wars: Attack of the Clones July 19 - Aug 17: Set ten years after the events of "Star Wars: Episode I - The Phantom Menace", not only has the galaxy undergone significant change, but so have our familiar heroes Obi-Wan Kenobi, Padme Amidala, and Anakin Skywalker, as they are thrown together again for the first time since the Trade Federation invasion of Naboo. Anakin has grown into the accomplished Jedi apprentice of Obi-Wan, who himself has transitioned from student to teacher. The two Jedi are assigned to protect Padme whose life is threatened by a faction of political separatists. As relationships form and powerful forces collide, these heroes face choices that will impact not only their own fates, but the destiny of the Republic.
Star Wars: Return of the Jedi July 19 - Aug 17: Luke Skywalker, Princess Leia, Lando Calrissian and their small army of friends rescue Han Solo from the clutches of the menacingly ugly Jabba the Hutt and go on to do battle with the Empire, even after Darth Vader has broken off in his own rebellion.
Star Wars: Revenge of the Sith July 19 - Aug 17: The galaxy is weary after three long years of war. Anakin Skywalker and Obi-Wan Kenobi have become legendary heroes in their campaigns against the droid forces of the evil General Grievous. Anakin and his secret wife, Padme Amidala, have been separated for months, and he finally reunites with her to learn that she is pregnant. He is plagued by visions of her dying in childbirth, haunting images of a possible future. Anakin is determined to stop her from dying--no matter the cost. This leads Anakin down a dark path to commit terrible deeds. Obi-Wan Kenobi must face his former apprentice in a ferocious lightsaber duel on the fiery world of Mustafar.
Star Wars: The Empire Strikes Back July 19 - Aug 17: Luke Skywalker and his loyal band team up to do battle with Empire's forces who decide to enact revenge. Yet, Luke is empowered by the Jedi master Yoda in learning to master the "Force", something he will need when he meets Darth Vader in a startling confrontation.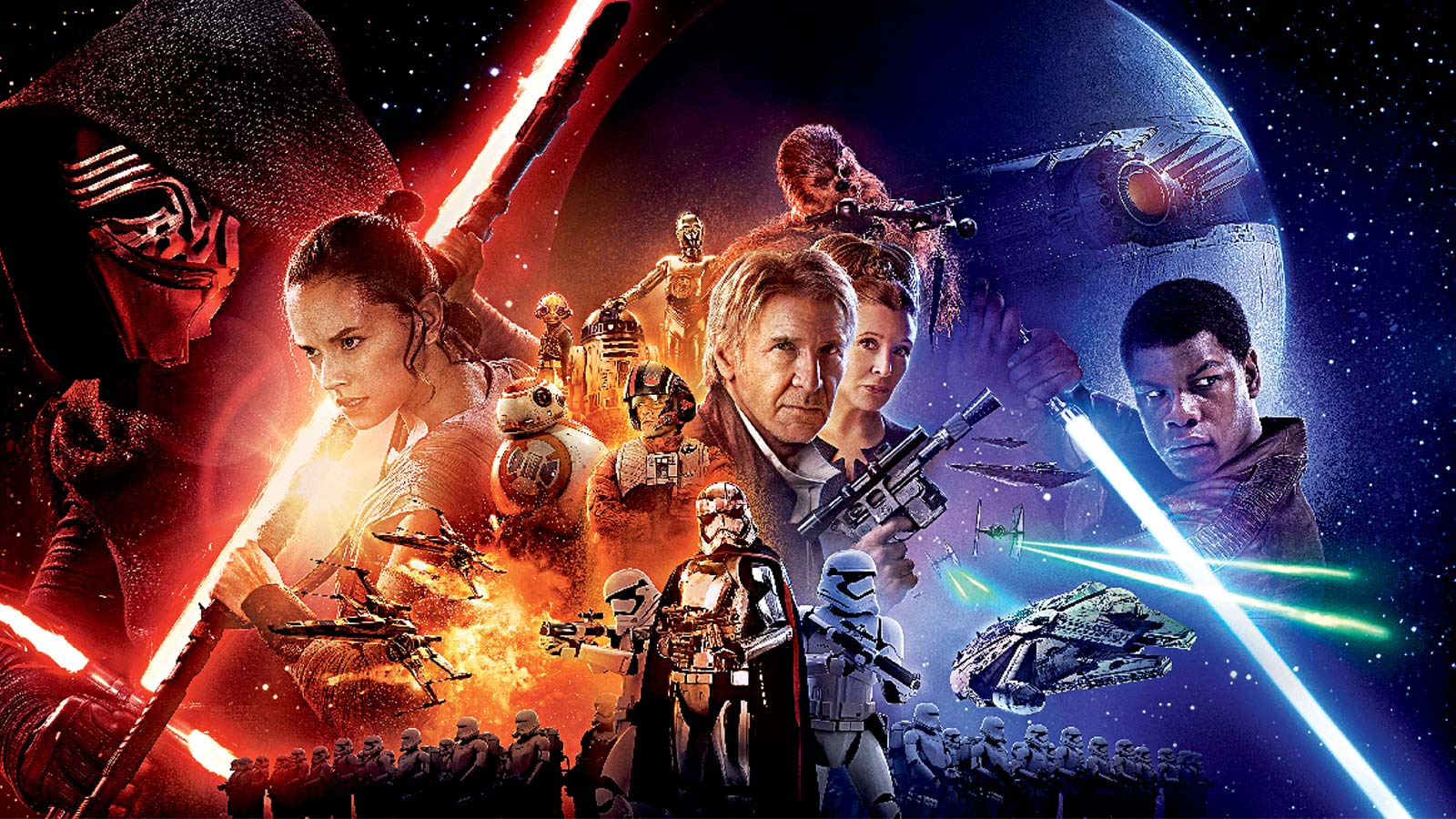 Star Wars: The Force Awakens July 19 - Aug 17: The First Order, risen from the ashes of the defeated Empire, seeks to destroy the last remaining Jedi, Luke Skywalker, who has gone missing. Skywalker's former pupil, evil Kylo Ren, leads the hunt while the Resistance races to find Skywalker first. General Leia Organa guides heroic newcomers, including Rey, defected Stormtrooper Finn, pilot Poe Dameron, and globular droid BB-8, along with Han Solo and Chewbacca, as the dark side clashes with the light over the fate of the galaxy.
Star Wars: The Last Jedi July 19 - Aug 17: Rey develops her newly-discovered abilities with the guidance of Luke Skywalker, who is unsettled by the strength of her powers. Meanwhile, the Resistance prepare to do battle with the First Order.
Star Wars: The Phantom Menace July 19 - Aug 17: Sci-fi adventure which takes place before the birth of Luke Skywalker, featuring the friendship between the young Obi-Wan Kenobi and Anakin Skywalker, who would later become Darth Vader. The galactic government has been weakened, and when the peaceful planet of Naboo is threatened by the giant Trade Federation, it seems that nobody will step in to defend Queen Amidala and her people. Jedi Knight Qui-Gon Jinn and his apprentice Obi-Wan Kenobi are sent to find a settlement and discover the extent of the planet's peril. In the course of their adventures, they find a young slave, Anakin, whom Qui-Gon senses is destined to bring balance to the Force. Against Obi-Wan's suspicions, he decides to train Anakin as a Jedi Knight.
Suicide Squad July 18 - Aug 16: U.S. intelligence officer Amanda Waller has assembled a team of the world's most dangerous, incarcerated super villains, provides them with the most powerful arsenal at the government's disposal, and sends them off on a mission to defeat an enigmatic, powerful entity. But once they realize they weren't picked to succeed but chosen for their patent culpability when they inevitably fail, will the Suicide Squad resolve to die trying, or decide it's every man for himself?
Sully July 1 - 30: On January 15, 2009, the world witnessed the "Miracle on the Hudson" when Captain "Sully" Sullenberger glided his disabled plane onto the frigid waters of the Hudson River, saving the lives of all 155 aboard. However, even as Sully was being heralded by the public and the media for his unprecedented feat of aviation skill, an investigation was unfolding that threatened to destroy his reputation and his career.
The Accountant July 1 - 31: Christian Wolff is a math savant with more affinity for numbers than people. Behind the cover of a small-town CPA office, he works as a freelance accountant for some of the world's most dangerous criminal organizations. With the Treasury Department's Crime Enforcement Division, run by Ray King, starting to close in, Christian takes on a legitimate client: a state-of-the-art robotics company where an accounting clerk has discovered a discrepancy involving millions of dollars. But as Christian uncooks the books and gets closer to the truth, it is the body count that starts to rise.
The Legend of Tarzan July 1 - 31: It has been years since the man once known as Tarzan left the jungles of Africa behind for a gentrified life as John Clayton III, Lord Greystoke, with his beloved wife, Jane at his side. Now, he has been invited back to the Congo to serve as a trade emissary of Parliament, unaware that he is a pawn in a deadly convergence of greed and revenge, masterminded by the Belgian, Captain Leon Rom. But those behind the murderous plot have no idea what they are about to unleash.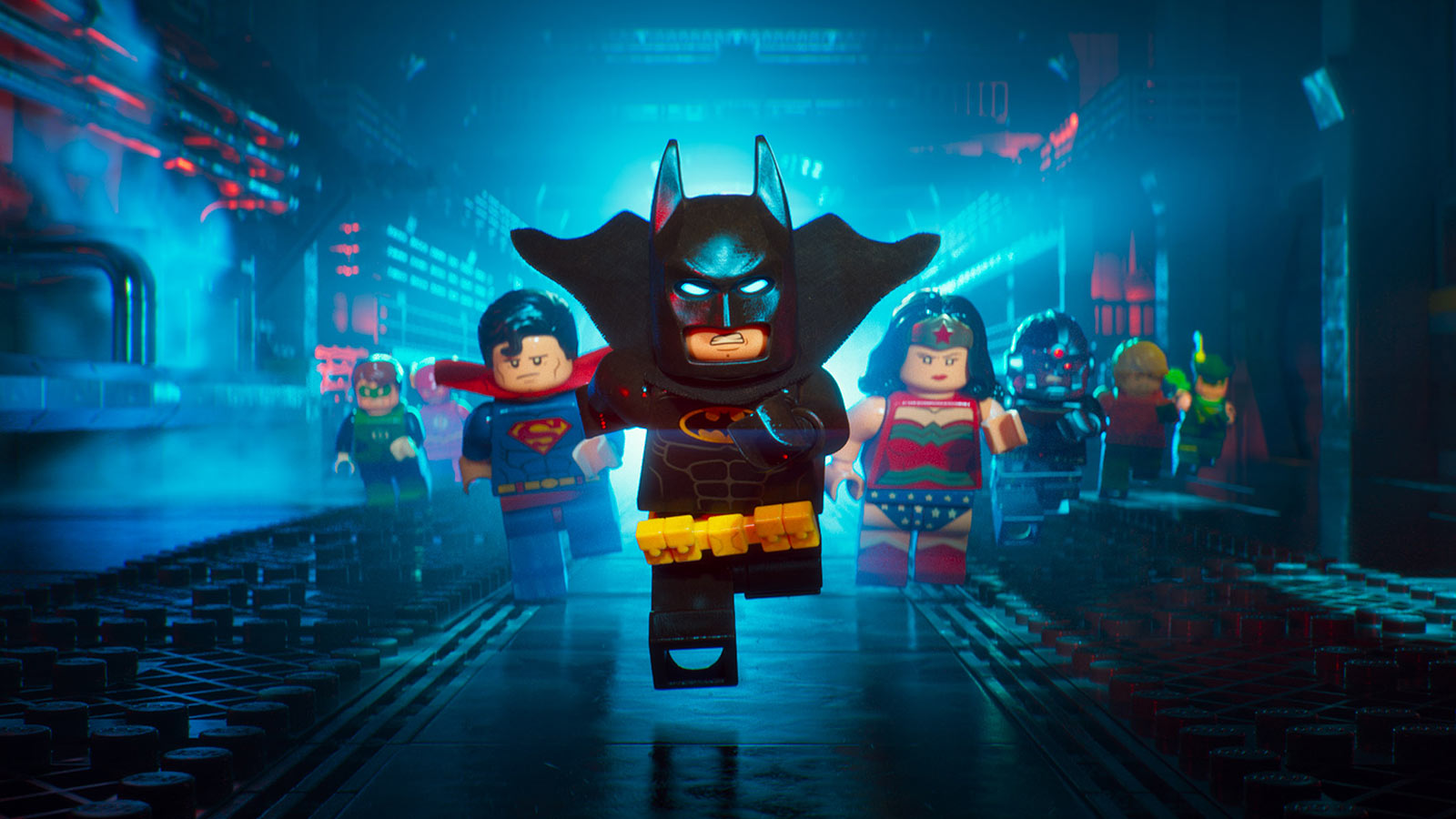 The Lego Batman Movie July 1 - 31: Lego Batman discovers there are big changes brewing in Gotham. If he wants to save the city from the Joker's hostile takeover, Batman may have to drop the lone vigilante thing, try to work with others and maybe learn to lighten up.
The Lego Movie July 1 - 31: Emmet is an ordinary, rules-following, perfectly average LEGO minifigure who is mistakenly identified as the most extraordinary person and the key to saving the world. He is drafted into a fellowship of strangers on an epic quest to stop an evil tyrant, a journey for which Emmet is hopelessly under-prepared
The Lego Ninjago Movie July 1 - 31: The battle for NINJAGO City calls to action young Master Builder Lloyd, aka the Green Ninja, along with his friends, also secret ninja warriors. Led by Master Wu, as wise-cracking as he is wise, they must defeat the evil warlord Garmadon, who also happens to be Lloyd's dad. Pitting father against son, the epic showdown tests these fierce but undisciplined modern-day ninjas as they learn to check their egos and pull together to unleash the inner power of Spinjitzu.
Wonder Woman July 18 - Aug 16: Before she was Wonder Woman (Gal Gadot), she was Diana, princess of the Amazons, trained to be an unconquerable warrior. Raised on a sheltered island paradise, Diana meets an American pilot (Chris Pine) who tells her about the massive conflict that's raging in the outside world. Convinced that she can stop the threat, Diana leaves her home for the first time. Fighting alongside men in a war to end all wars, she finally discovers her full powers and true destiny.
TNT Big Ticket Movies Live Every Sunday and Monday Night!